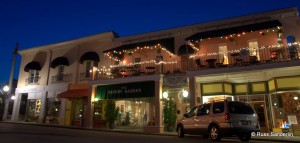 Normally, when you live somewhere you take for granted the surrounding cities or attractions around you. Driving through the orange groves in the middle of the night to catch sunrise, I drive into the city of Mount Dora. This morning we had planned to go out to an entirely new place to capture inspiration for some new photos and this city delivered.
At the elevation of 148 feet, this city is one of the highest places above sea level which is evident with the amount of hilly terrain that it is set on. The architecture of the buildings adds a certain village charm which has served as a winter retreat since 1887. There was even a lodge which looked like a big doll house set across from a park setup for lawn bowling.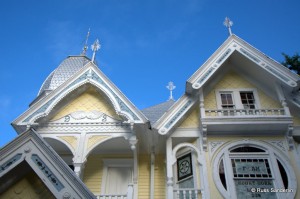 If you are looking for a place to get out to take the spouse or family for the day to take in bite to eat, art or entertainment, this is a great destination!
About the photo:
These are still some of my favorite photos.
I absolutely love this section of stores and the lighting wound around the railing of the second floor cafe. I sat down on the sidewalk across the street and shot this with a tripod.
The yellow and silver topped dollhouse was home to the lodge 248 Free Masons. I am finding these masonic lodges littered all around Florida.
Nikon D90, Nikkor 18 200 vr