In response to The Daily Post's writing prompt: "Study Abroad."
If you were asked to spend a year living in a different location, where would you choose and why?
---
Right now, I could be happy living anywhere that is not considered "paradise". I moved to Florida from West Memphis Tennessee when I was in the third grade and been here ever since. There was a four year stint I did in the military where I got to see the world and get exposed to new regions, I want to see and do more. I hear from those who visit Florida on vacation but live elsewhere in the country that I live in paradise. I'm not a beach person so all that is left for me is flat land and boring vegetation.
If I could live anywhere else in the world to live an study for a year, I would love to go to France. After reading "All the Light We Cannot See" by Anthony Doerr, he painted such an amazing portrait of France, it compelled me spend time looking more into the country on the internet. As a result, one place that I want to go now is Saint Malo, France just to see the amazing city that seems adrift out in the ocean.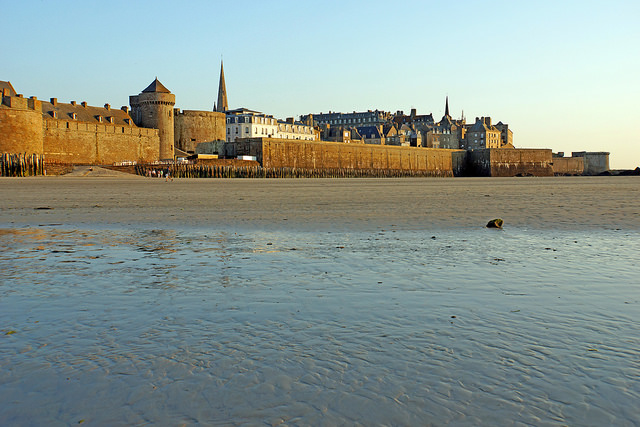 Naturally, I would want to see Paris, the city of lights. Visiting Paris is nice and all, but I see it so much in media I'm not sure how much more I would get out of seeing it in person. It would definitely still be on my list though.
EPCOT at Walt Disney World, is my favorite park out of them all here in Orlando. The France pavilion in particular is one that I always hit up every time I go. I have continually watched the movie "Impressions De France" so many times I hear the music in my head all the time. There are some images of castles and country side there that I want to visit just to explore the feeling of being there. So much beauty in a country, I plan on making it a reality to visit here in the next few years when we can start saving up for it.
If I could live somewhere for a year, that would be the first on my list. A close second would be Japan.